Volumn Up - Music Playing "VIETNAM"


Bill (Willy) Lobeck Badger Honor Flight April 21, 2018
Below is information where anyone that would like to send a letter or card for Bill's mail call
for his return flight from Washington DC on Badger Honor Flight.
Bill's wife Sheila asked we forward the information to anyone that might want to send a letter or card.
Anyone willing to write a letter or card for his mail call on the way home please do so.
Deadline for Letters to be received is March 15th
Mail to:
Angie Schmidt
659 Rinpoche LN.
Oregon, WI 53575
OR: e mail or text to
Schmidt_als@hotmail.com OR swoodlobeck@gmail.com
8 – 9:30 PM Welcome home celebration at Dane Co. airport for anyone that can be there.

LZ Dells Reunion
MAY 4-5, 2018
GREENBAY PACKERS
4 TICKETS - SILENT AUCTION
THE 1ST 100 VETERANS TO REGISTER RECEIVE
A BEAUTIFUL WAR MEMORIAL CHALLENGE COIN

LZ Dells Reunion
CLICK HERE
TO DOWNLOAD ALL THE EVENT INFO







CLICK HERE
TO PRINT OUT BROCHURE
CLICK HERE
TO PRINT OUT LETTER


]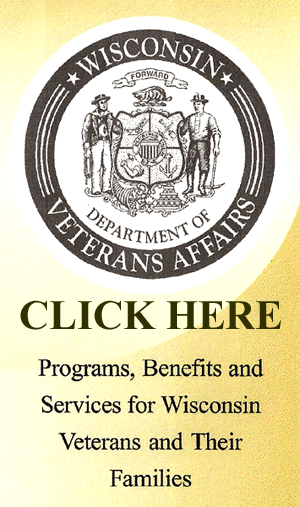 \


Wisconsin Department of Veterans Affairs
Wisconsin Vietnam Veterans Registry
Wisconsin - Your County Vets Service Officers

Music of the 60's and 70's Vietnam Radio

"The Sound that Binds"
The Huey

POW/MIA
WWII
73,624

Korea
7,883

Cold War
126

Vietnam
1,642

OEF / Others
6

Total
83,281
1,602Americans are still missing and unaccounted for from the Vietnam War:
Vietnam - 1,253 Laos - 294 Cambodia - 48;
Peoples Republic of China territorial waters - 7.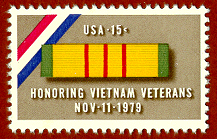 Agent Orange Guide To Benefits

Milwaukee Vet Center
5401 N. 76th St.
Milwaukee, WI 53218
Phone: 414.536.1301

La Crosse Vet Center
20 Copeland Ave.
La Crosse, WI 54601
Phone: 608.782.4403

Green Bay Vet Center
1600 S. Ashland Ave.
Green Bay, WI 54304
Phone: 920.435.5650

Madison Vet Center
706 Williamson St.
Madison, WI 53703
Phone: 608.264.5342
Department of Veterans Affairs
Wisconsin Veterans Medical Facilities
Military Families-Directory of Services and Resources
Wisconsin Veterans Home-King
Wisconsin Veterans Home-Union Grove
Northern Wisconsin Vets Memorial Cemetery
Central Wisconsin Vets Memorial Cemetery
Southern Wisconsin Vets Memorial Cemetery
WISCONSIN'S FALLEN HERO'S
OBTAINING MEDALS:
OBTAINING MILITARY RECORDS/DOCUMENTS
VIETNAM IN MEMORY PLAQUE PROJECT

eVetRecs
Request Copies of Military Personnel Records
Welcome to our online military personnel records request system.
Use our system to create a customized order form to request information from your,
or your relative's, military personnel records. You may use this system if you are:
A military veteran, or Next of kin of a deceased, former member of the military
The next of kin can be any of the following: surviving spouse that has
not remarried, father, mother, son, daughter, sister, or brother.